The
plantain muffins
I made a couple of weeks ago were a big hit with my crew so I decided to make another batch this week with a different flavor. I got some frozen peaches at Trader Joe's this weekend that were so delicious- a perfect balance of sweet and tangy- so I decided to incorporate them into this recipe with some roasted coconut chips for extra flavor. I tried this combination in a smoothie and it was amazing. These peaches though were a total surprise. I am actually thinking of attempting peach cobbler with them...
These muffins can be prepared in a blender which makes things easy and convenient. Here is the recipe I used:
Ingredients:
1 bag of frozen plantains from Trader Joe's
1 bag of frozen peaches from Trader Joe's (you'll need 1.5 cups in recipe)
1 egg
1/2 cup almond milk
1/2 cup roasted coconut chips from Trader Joe's
1/2 cup coconut flour (Bob's Red Mill)
1 tsp baking soda
1/4 tsp salt
1 scoop Naturade pea protein powder
***********************************************************
Place the plantains in the fridge the night before you plan to make these muffins so that they thaw. You can microwave the peaches for about 25 seconds to thaw them before you use them. Preheat the oven to 350 F and oil the muffin tin you are planning to use. Add the wet ingredients into your blender and the coconut chips (I use my Ninja blender) and blend them together until everything is pureed. Transfer to a clean bowl and add the dry ingredients. Mix everything together. Fill the cups of your muffin tray about 3/4 of the way full and flatten the tops with a spoon. Decorate the tops with left over coconut chips. Bake the muffins for about 30 minutes or until a knife comes out clean. Enjoy!
These muffins have the sweetness of the peaches and the roasted coconut chips. It's a perfect balance. The coconut chips give them some crunchy texture too.
Here are the nutrition facts of these muffins: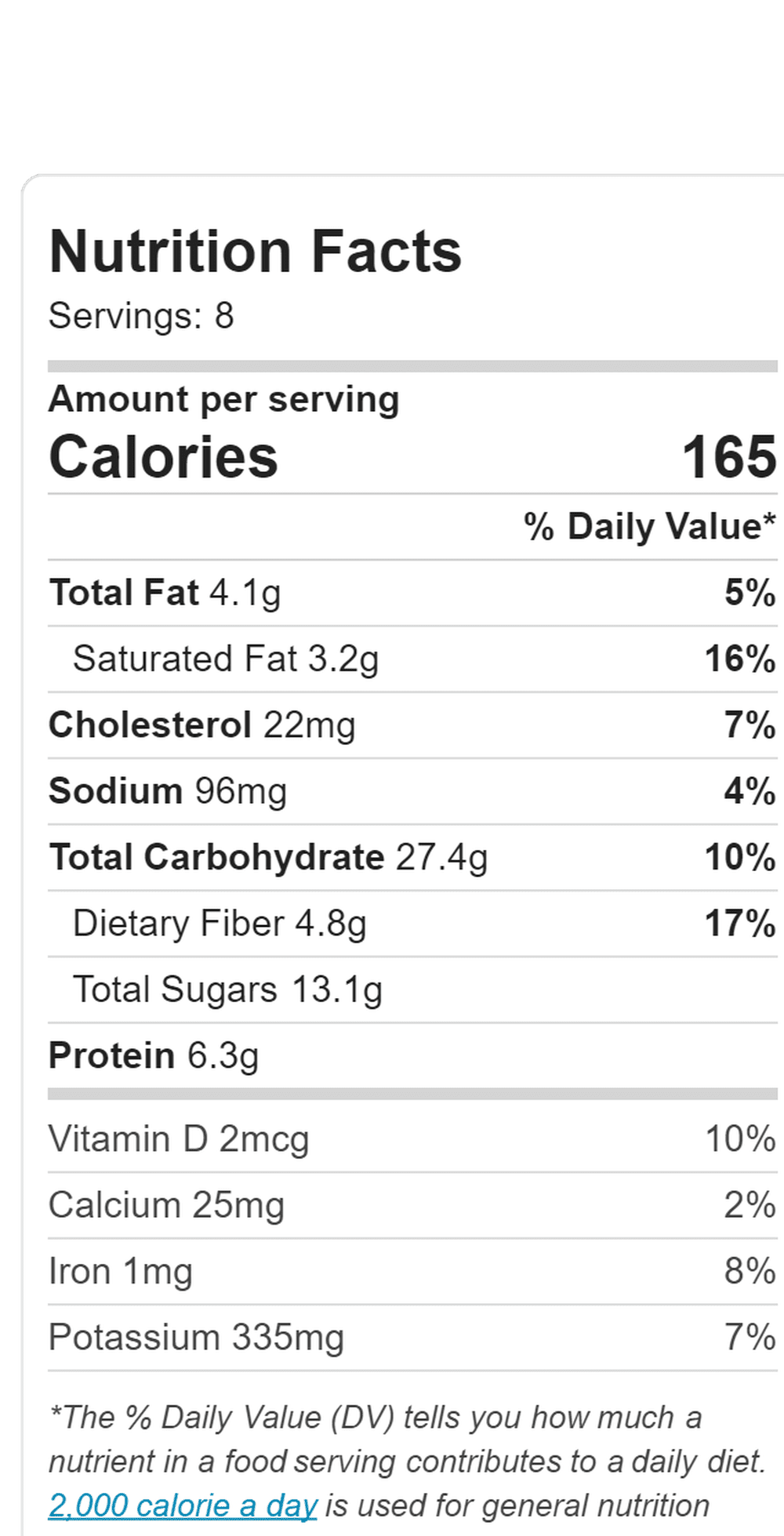 These muffins have a good amount of fiber and protein in them. If you are running behind, you can pack yourself one to go.
These muffins have a very low amount of flour in them so they have more of a spongy texture from the plantains. They are delicious- you will not be able to stop at one!
Hope you enjoyed this post!