Follow my blog with Bloglovin
It's been a crazy week for us over here with end of the school year events and to-dos. I was looking for a simple breakfast for tomorrow and I decided on this grain-free peanut butter banana blender muffins. I had extra peanut butter and bananas so it seemed like a good option.
These muffins are so easy to make! You literally only need 4 ingredients and you can prepare the mix in a blender. Here is the recipe I used:
Ingredients
1 cup peanut butter (smooth)
2 bananas
3 egg whites
1 scoop Naturade pea protein powder
1 tsp baking soda
1/4 tsp salt
**********************************************************
Preheat the oven to 375F. Blend the wet ingredients together (I used a Ninja blender) until everything is well incorporated. You might need to stop the blender a couple of times to scrape the peanut butter off the sides. Add the dry ingredients and mix everything well. I use the pea protein powder from Naturade. If you prefer a different one you might need to adjust the amount. Fill muffin tins of a well-oiled pan almost to the top and smooth the tops with a spoon. This mix is enough for 7 large muffins. Bake the muffins at 375F for 25 minutes.
These muffins have a fine crumb texture. They have just the right amount of moisture to them. I love how nicely the tops browned in the oven!
Here are the nutrition facts for these muffins. As you can see they are loaded with protein! I like how they are low in sugar and have some fiber too. All you need is one of these muffins with your coffee or tea and you are set to go. They can be easily packed to-go if you are in a rush. My kiddos will enjoy them with some milk.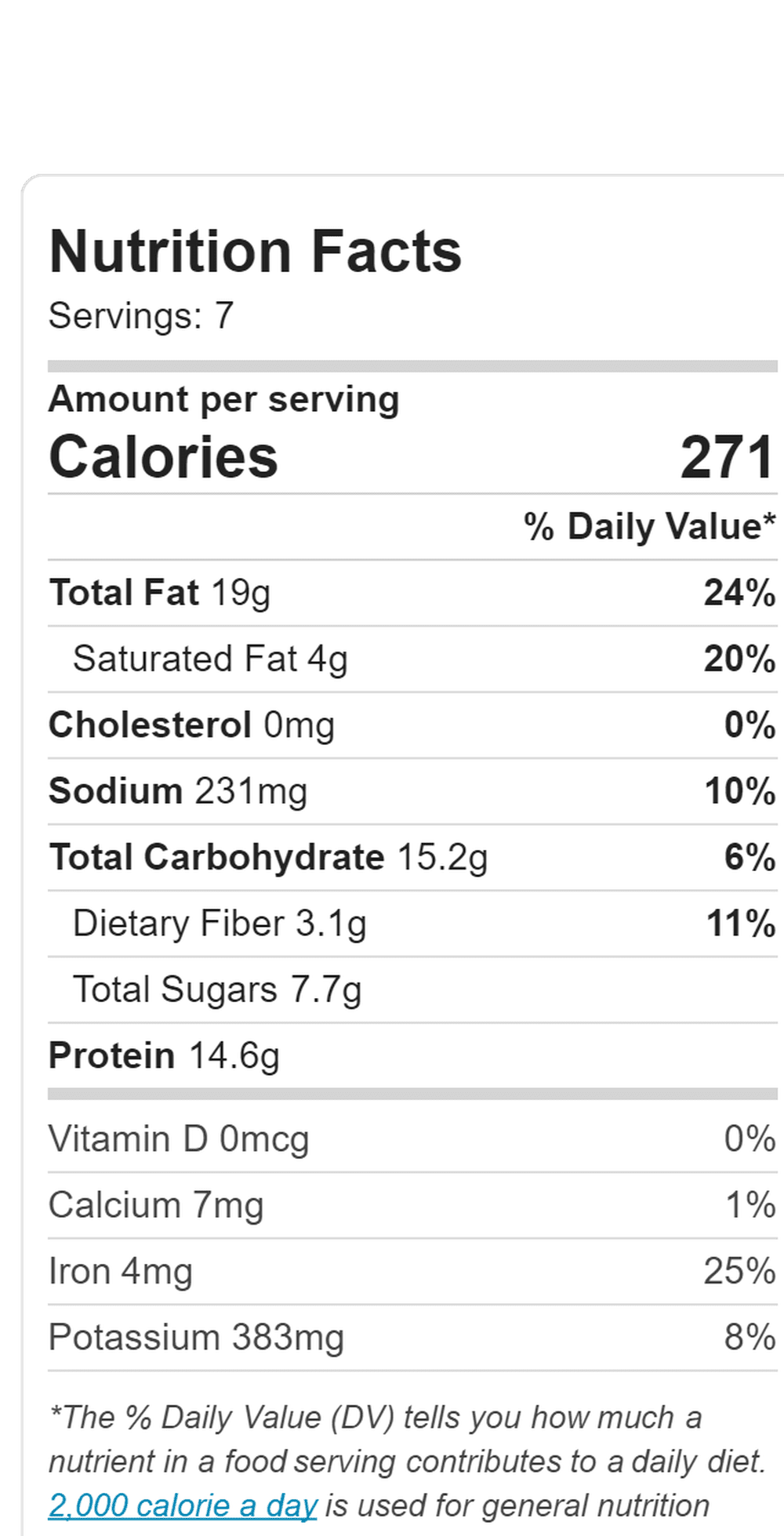 Hope you enjoy these muffins as much as us!